Easily update your business hours and optimize your visibility on Google.
Increase your visibility on Google
Opening hours
Update opening hours in real-time directly in our app, without additional logins
Special hours
Set special hours for your business and make bulk changes for multiple locations
SEO
Search Engine Optimization: make sure your customers find you with the right keywords
Google Ads
Boost your Google-performance with the help of paid search
Opening Hours
Real-time updates
Update your opening hours on the most important platforms directly in our app. You don't need any additional login.
Whether you want to do the updates yourself or let your team on-site do it, it is fast and reliable.
Special hours
When Google says your business is open, it's open. So make sure you don't disappoint customers and get your hours right.
With our solution you can easily add special hours, like holidays, in no time. Even bulk changes for multiple locations are possible.
No inconsistency 
Get warnings when you have different opening hours on different platforms. Update with one click to get it right.
SEO
Use of right keywords on your website
We help you to identify and implement the right keywords for your business. Make sure that your customers find you on Google.
Update your local listings
We check the distribution and accuracy of your local listings (e.g. Google Business Profile, TripAdvisor, yelp) incl. NAP consistency.
We consult on optimization measures and help you to bring them into action
Optimize your Google Business Profile
Your business profile on Google is the most important customer touchpoint, next to your website.
Make sure you use the full power of this constantly evolving profile, keep your information up to date and outperform your competitors
We analyze your profile and create and optimize the content for you.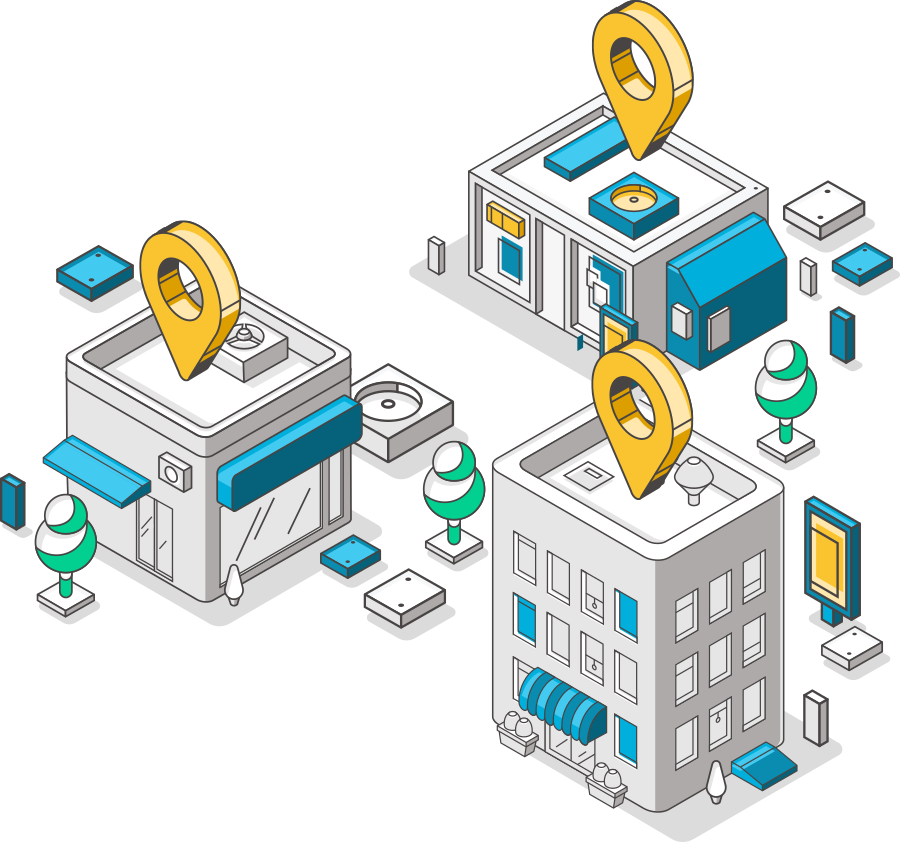 Google Ads
Paid search for local businesses
As a certified Google partner, we boost your performance on Google.
We create a strategy tailored to your business, identify the biggest potentials and target groups, set up the campaigns and make sure you don't waste any money.
We provide you with an in-depth tracking and analysis to make sure, every campaign is profitable.
Clear and understandable strategy
Transparent reporting and costs
Fitting in to your marketing activities
Discover all functionalities for your business