Welcome to re:spondelligent! Here we will show you how to get started with our online review management solution. Please follow these steps to set up your dashboard.
Step 1 – sign in to your dashboard
You can access your account at https://app.respondelligent.com. To log in you need a username (email) and password.
If you have forgotten your password, you can click on "Forgot password" and by entering your email you will receive the option to change your password.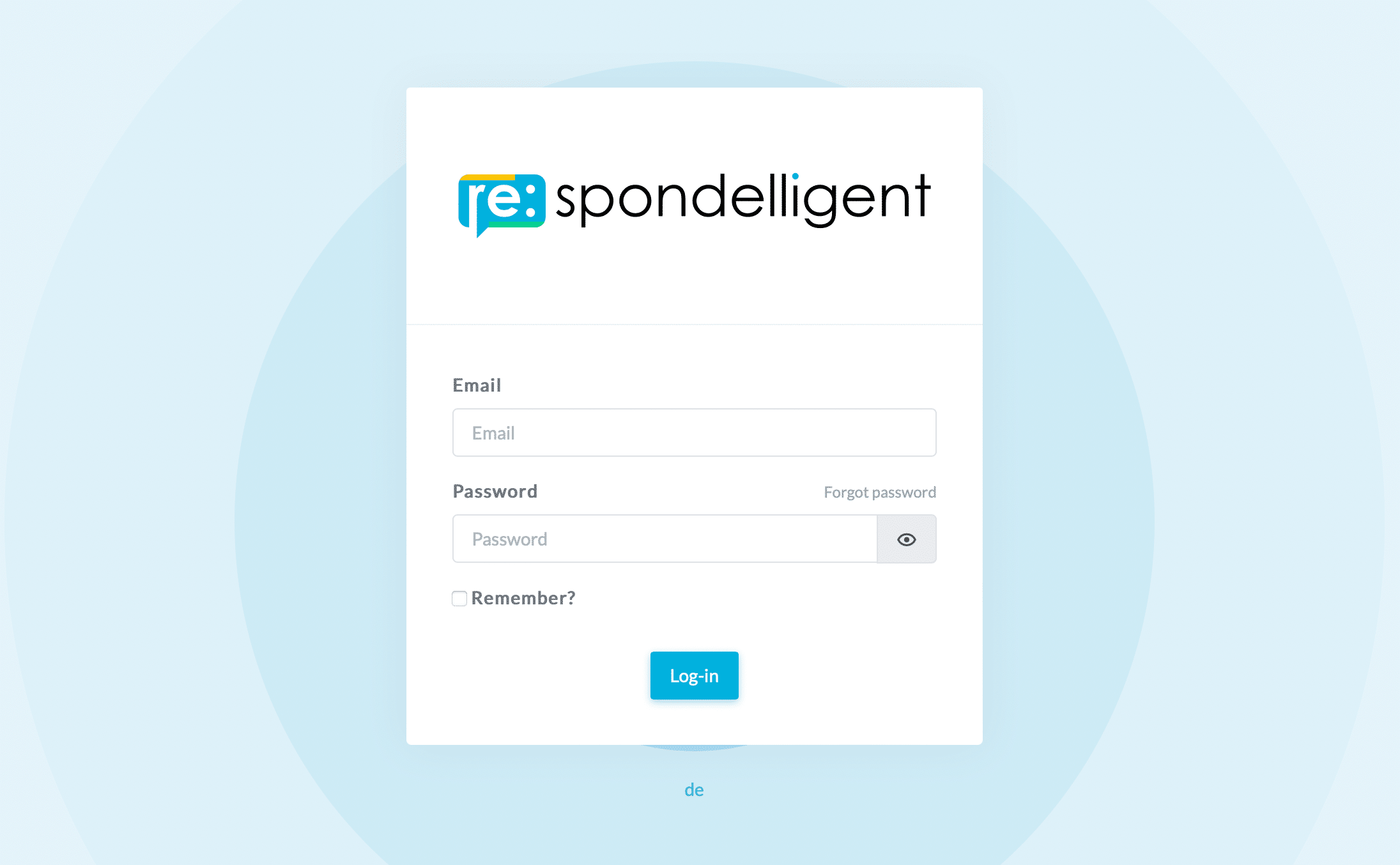 Step 2 – add review platforms
In order to add review platforms, please go to your settings and choose the platforms you would like to track reviews from.